The belief that RevPAR, revenue per available room, is king holds some sway. However, the true measure of success is what's left for you after you pay your bills. This metric is called, GOPPAR (gross operating profit per available room). GOPPAR is calculated by dividing the gross operating profit by the total rooms available.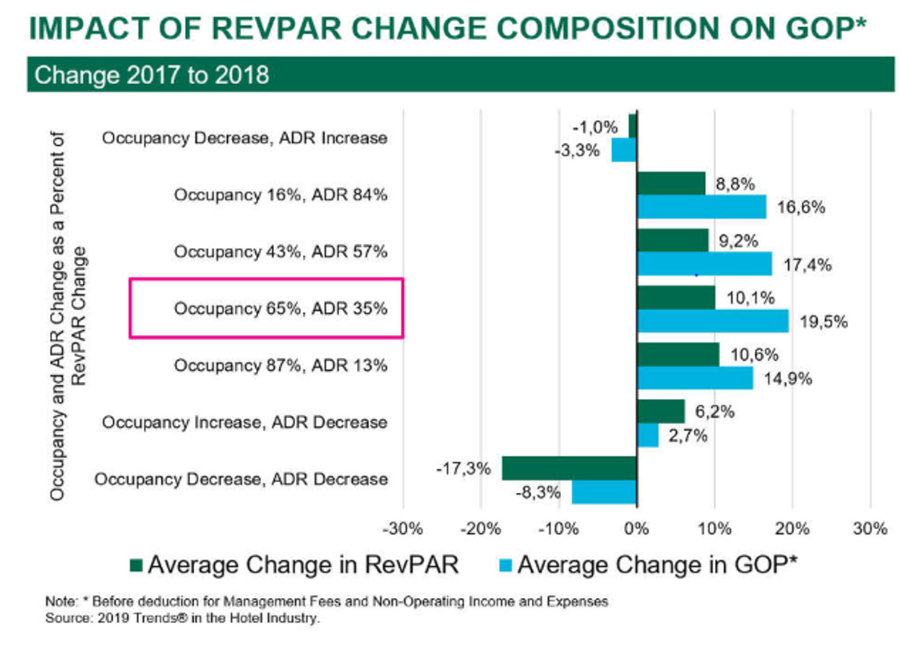 As you can see from the table, a higher RevPAR doesn't always translate to an equally higher operating profit. The table below shows that you can achieve the same RevPAR with different occupancy and average daily rate (ADR) levels.

Many companies turn to a high-volume occupancy strategy at the expense of ADR to increase RevPAR, but this in turn increases operating cost due to staffing, consumables, utilities, as well as increasing wear and tear due to higher guest turnover.
According to Trends in Hotel, the average operating cost per room is around 40%, but our research has shown that by running a high occupancy strategy, operating costs can dramatically increase by an additional 10% on top. While a high occupancy strategy may increase Gross Room Revenue (GRR), the profitability (GOPPAR) is considerably lower.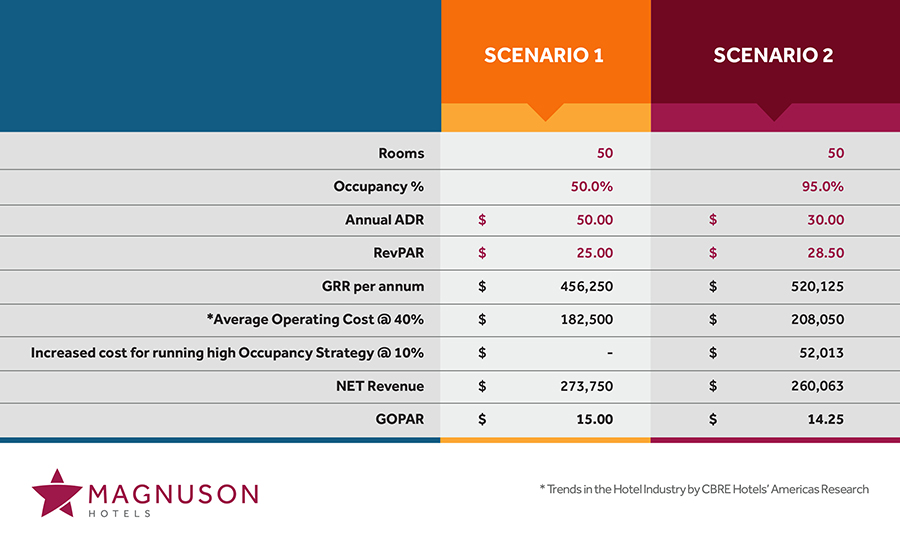 Here at Magnuson, we make sure that you, as a hotel owner are doing well and are running a profitable property. That means we also consider your GOPPAR when giving revenue management advice. Ensuring that we provide you with a healthy increase in BOTH occupancy and average daily rate (ADR)…. which in return provides the highest operating profit growth.
We don't just spit out metrics to look fancy.