According to STR  projections for US hotels, growth in RevPAR is going to be less than 1% in 2020. Apparently, this is due to supply outstripping demand.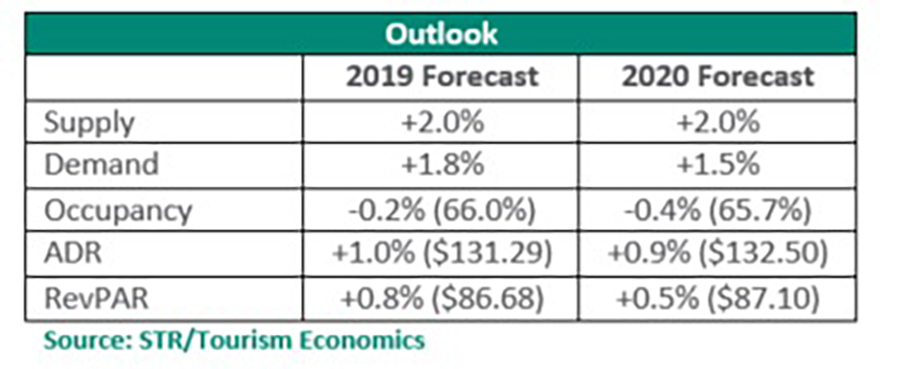 Fortunately, demand for domestic vacations are set to come back up. But is your hotel ready to serve the modern vacationer?
Here are 6 ways your dinosaur ways could be holding back revenue
Not having a strong online presence
The world, including hospitality, has seen a fundamental shift in online distribution. Your visibility, inventory and rates on your website booking system, online travel agents and Google Travel must be managed at the highest professional standards to achieve results.
Not keeping on top of reviews
Reviews are the online equivalent to word of mouth so they're quite important. It's especially important to have professional responses to complaints and bad reviews. When you have a bad review, you should apologize or sympathize, explain what your customers normally experience and then move the conversation offline.
Not updating your pictures
Everyone owns a camera these days in their smartphone. Instagram culture has made beautifully styled pictures the norm. If your hotel pictures aren't updated, people will assume that your hotel might have depreciated a lot and be reluctant to book.
Not doing any strategic revenue management
Understanding your market and selling the right room to the right person at the right price requires analysis and constant management.   If not, you may be leaving money on the table & making less than your competitor.
Not effectively using yielding strategies to maximise revenue
Yield management is a strategy of managing rates and inventory for maximum revenue to your hotel by analysing historic property performance data and local market trends. With proper analysis, you can anticipate demand and respond accordingly which allows you to optimize pricing and maximize room revenue.
Not reviewing unnecessary operational costs
Remember when mobile phones used to cost a fortune and all it could do was call and text? Well, some of your operational suppliers may still charge you a fortune and not do anything but the basics.
Examine the services, compare to other options and review pricing. Perhaps a new provider could consolidate services to your property and lower expenses.