November 21, 2017   London UK/Spokane WA
At Magnuson Worldwide, America's fastest growing hotel brand, we are proud to announce the branding of the Magnuson Hotel Fort Wayne North. 
The Magnuson Hotel Fort Wayne North is near the Allen County War Memorial Coliseum giving patrons easy access to a number of concerts and events. Plus shopping and dining options are numerous, with both the Northcrest Shopping Center and Glenbrook Square Shopping Mall a short walk away. And for families and students Indiana University Purdue and Fort Wayne Zoo are less than 2 miles from this Magnuson Hotel property.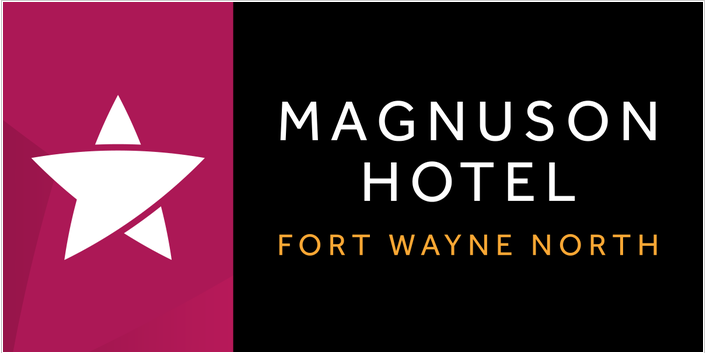 Formerly a Howard Johnson, the Magnuson Hotel Fort Wayne North will upgrade its market position to attract travelers via an affiliation with Magnuson Worldwide's international portfolio of over 1,000 hotels and state-of-the-art, global distribution platform.
Thomas Magnuson, CEO of Magnuson Worldwide says: "We are delighted to be welcoming the full team at the Magnuson Hotel Fort Wayne North to the Magnuson family."
About Magnuson Worldwide:
Since its launch fourteen years ago, Magnuson Worldwide has become America's fastest growing hotel brand and a top 15 global chain, marketing over 1,000 hotels across six countries and three continents. Magnuson Worldwide's newly formed distribution partnership with Chinese operator Jin Jiang Hotels and Europe's Louvre Hotels is the world's largest hotel alliance, forming a consortium of over 8,000 hotels and 800,000 rooms worldwide, equal to the size of a top 2 global hotel chain.
For more information:
i[email protected]
US 509.747.8713
UK (+44) 020 3051 2724.