October 31, 2017   London UK/Spokane WA
At Magnuson Worldwide, America's fastest growing hotel brand, we are proud to announce the branding of the Magnuson Grand Desoto.
Located off I35 and 11 miles from Downtown Dallas and 22 miles from Arlington, the Magnuson Grand DeSoto is near the Dallas Convention Center, Cowboys Stadium, Six Flags Over Texas and Six Flags Hurricane Harbor.
Formerly a Clarion Hotel, Magnuson Grand Desoto will upgrade its market position to attract travelers via an affiliation with Magnuson Worldwide's international portfolio of over 1,000 hotels and state-of-the-art, global distribution platform.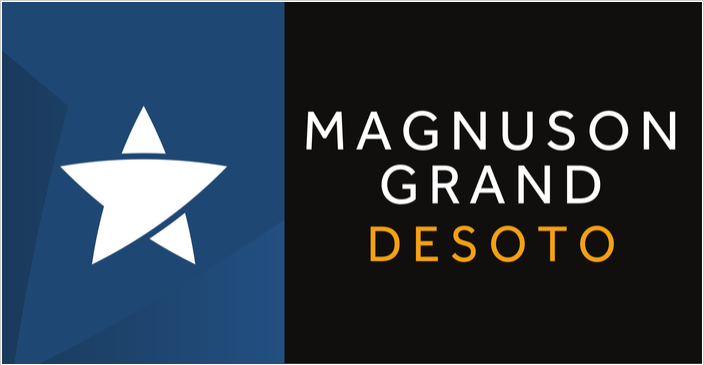 The Magnuson Grand DeSoto offers guests free breakfast, free high speed internet access, and free parking. There is an indoor pool, whirlpool, fitness center, a relaxed restaurant and a lounge bar. The hotel also has a business center, guest laundry facilities, and meeting space.
Thomas Magnuson, CEO of Magnuson Worldwide says: "We are delighted to be welcoming the full team at the Magnuson Grand Desoto to the Magnuson family."
About Magnuson Worldwide:
Since its launch fourteen years ago, Magnuson Worldwide has become America's fastest growing hotel brand and a top 15 global chain, marketing over 1,000 hotels across six countries and three continents. Magnuson Worldwide's newly formed distribution partnership with Chinese operator Jin Jiang Hotels and Europe's Louvre Hotels is the world's largest hotel alliance, forming a consortium of over 8,000 hotels and 800,000 rooms worldwide, equal to the size of a top 2 global hotel chain.
For more information:
i[email protected]
US 509.747.8713
UK (+44) 020 3051 2724.